We are Sweap
In 2022, our mission is to make events the most valuable marketing channel and give event professionals the right tools to prove their event success. Over the past years, our team has steadily reinvented our event platform to meet the demands of global event professionals. The result: a new kind of event management software that brings value to the business and efficiency for the people involved in the event organization process. We're proud to announce Sweap, an integrated Event Efficiency Platform.
Event Programs With the Clear Aim of Business Growth
The rapidly changing realities of the past two years propelled the digitization of events into hyperspeed. Events suddenly became not only relevant, but essential. With borders no longer an issue, new technologies developed to reach broader audiences as well as to provide data that can be measured to prove and improve success. The online experiences for participants have also become more engaging.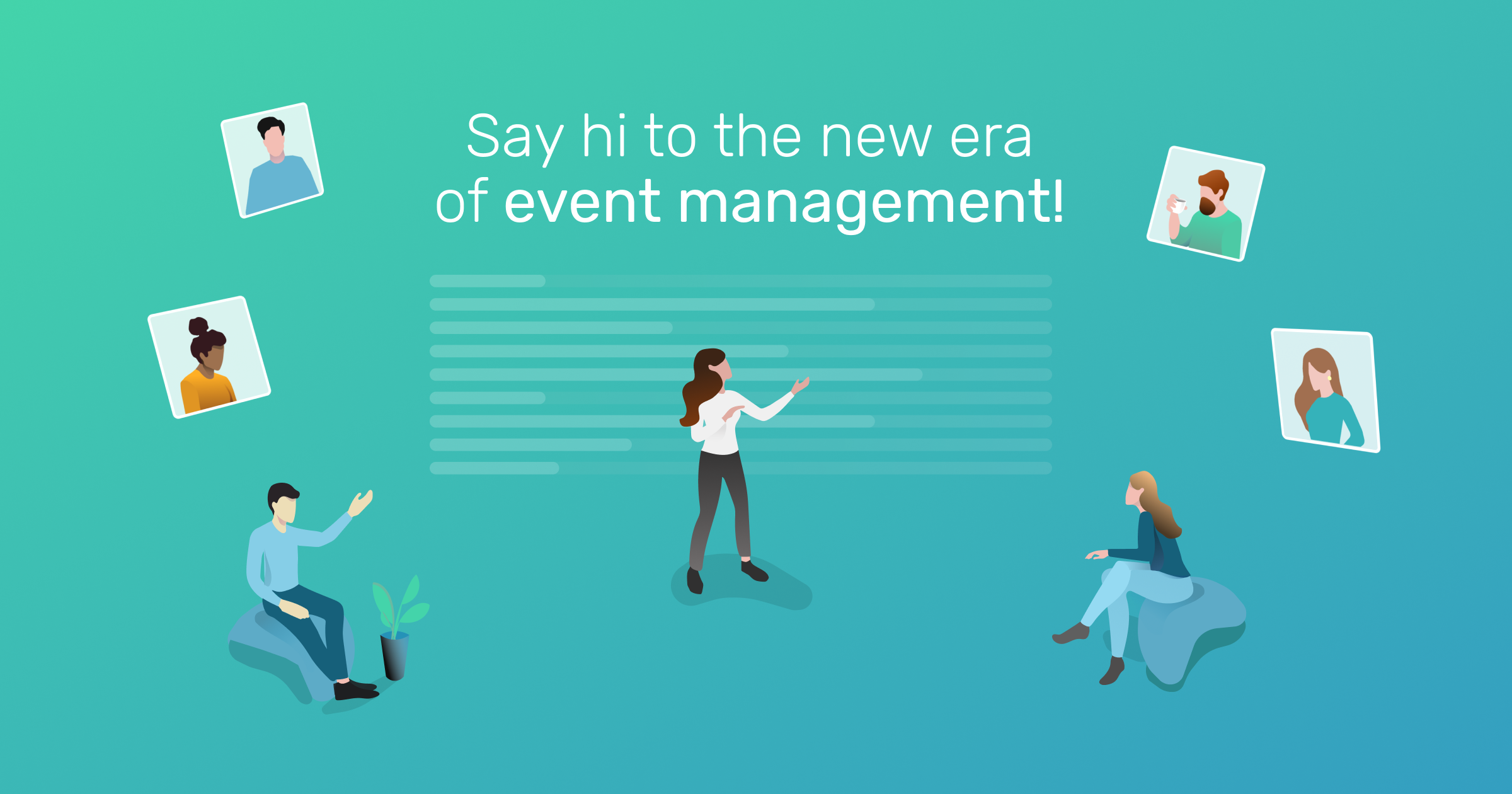 Events With Data-based Insights for Proven Success
As more event professionals understand the need for events to make a true business impact, they need a tool that can measure and prove its success. There's a growing pressure to run events that engage and, at the same time, achieve the business goals you set. Result-seeking CMOs want to know more than the event's general sentiment – they need tangible, "on-paper" results.
With Sweap, event professionals finally get the software they need to prove the impact of their events on the business goals. This is a great chance for data-driven marketers and event managers to finally get recognition for their efforts. Teams will be less operational as they stop focusing on event experience alone but also on evaluating the success.
Efficiently Scale Your Event Programs
The current pace of industry requires you to become hyper-efficient and laser-focused with all your events, and be able to run many more than before. By integrating our leading tools offered by Sweap, you're able to gain time-saving automation, customization and flexibility, which reduces the number of tedious manual tasks and frees up headspace to focus on the essentials: focusing on target audiences, delivering a wonderful guest experience and hitting business targets.
Events as a More Connected, Sustainable Growth Channel
Where cold emails, phone calls, LinkedIn messages, paid ads or organic search fall short, events win. They allow you to create the environment you need to build relationships with your target audience that ultimately lead to growing your business. They've become an effective marketing instrument that fits the changing buyer mindset, who have shied away from anything too sales- or marketing-driven. By focusing on valuable content, meaningful interactions and a community-based approach, events can generate more trust-based client relationships than other marketing channels – event professionals need a tool that can facilitate this.
Hybrid Events: Solving the Two-in-one Challenge
Hybrid events put additional pressure on event managers who are in dire need of more efficiency in their processes for planning, organizing and assessing their events. It requires running an event program that's essentially two-in-one – one on-site with guest speakers, panelists and another one for virtual attendees and participants. Event managers also have to prepare suitable content for two very different audience types – those attending their events live and those who watch the event later. All that requires a new set of skills.
The Exciting New Features and Improvements Brought by Sweap
Having carefully listened to the challenges of our customers, we've developed one single efficiency-driving tool that removes dozens of small and manual daily tasks and allows you to run more well-planned, value-packed events. It also offers important insights into your event performance to use in reporting to higher management and for continuous improvements. Our brand-new Event Efficiency Platform Sweap has evolved from Sweap to bring you:
A new brand name, logo and user interface

An improved web and email builder

A new Contact Hub feature to add your most valuable guests for ongoing communication and future invites

A refreshed look and feel on our platform that's more user-friendly and intuitive

Many greatly anticipated new features scheduled on our product roadmap
Run Super-efficient Events at Scale with a Top-notch Guest Experience
Sweap is built to let you unfold your superpowers. Automate repetitive tasks, manage guests and data efficiently, gain insights about the performance and create significant business impact. Run every event that you can imagine, no matter the format - Online. Hybrid. In-Person.