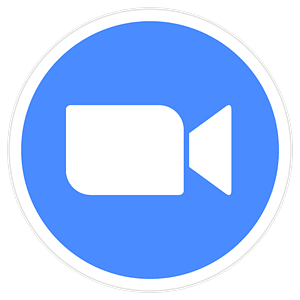 Zoom enables video chats, conferencing, and virtual events at scale connecting people from across the world in an easy and simple way. Now through a seamless integration with Sweap you can quickly add your Zoom link to the Sweap platform and enable Zoom sessions directly within our Virtual Event Platform.
Benefits
Seamless event experience - integrate Zoom Meetings or Webinars directly within the interface of your event

Easy access - attendees can use their personal Zoom account to log in to the event

Personalise your events with your own branding theme, colours and logo for an immersive experience

Add as many sessions, breakout rooms or workshops to your event as you need

Unlimited number of attendees possible (based on your Zoom Plan)
Integration Requirements
All you need is a Zoom Webinar or Meetings Account and the Sweap Platform.
Learn more about Zoom
Data Transferring
Sweap does not directly pass on any personal data. They are only transmitted when the user deliberately calls up the integration. This usually includes a unique ID, surname, first name and possibly an e-mail address.
Use Cases
Meetings

Webinars

Workshops

Seminars

Hybrid events

Virtual events
Contact
You can create a Zoom Webinar account here.