How to Organise a Festival
10 Tips for a Successful Event
Germany is a festival country! Every year, over 4 million visitors are attracted to the various festivals. While the Bochum Total offers around 600,000 guests a free experience, 80,000 music enthusiasts are willling to pay €200 for the weekend at the Parookaville Festival.
The dates in the relatively short German summer months are packed with events, and motivated festival visitors have to choose between too many tempting offers. That's why it's especially important that you stand out with your event and don't oversee potential organizational errors. Our 10 tips will help you to organize a perfect festival.
The first steps to organise a festival
Every beginning is difficult. Especially the first steps of the festival organisation. If you don't already have a very clear idea of what your festival should include, then this is the first task: Your event concept. What is the target group of your event? What content do you want to offer the visitors? What size should your festival have? Are there enough potential visitors in your region? How should the festival be organised?
The event concept thus includes all the goals you want to achieve for your own festival, how you will achieve these goals and who will contribute to them. The Ouishare Festival has created a very useful Open-Source Toolkit to help you structure your festival concept.
With these 10 tips you can organise a successful festival
The first steps have been taken and you can now get straight into practical festival organisation. One thing is clear: organising a festival is very costly and time-consuming, but also very rewarding. With our 10 tips, (almost) nothing can go wrong!
Tip 1: Calculate wisely and be financially secure
Whether 30 or 30,000 visitors: It hurts to realize after the event that you miscalculated your budget. Therefore, the calculation has to already be perfect during the festival planning phase! We have listed some of the most important costs a festival organizer can expect.
Location
This comes down to your negotiating skills. It is best to obtain various offers - there is hardly a location that is so unique that there is no cheaper alternative.
Stagecraft, decoration and stage
Depending on the festival concept, this point can be particularly expensive. Here too, there are usually different providers. Our tip: There is always a sustainable alternative to every decoration concept.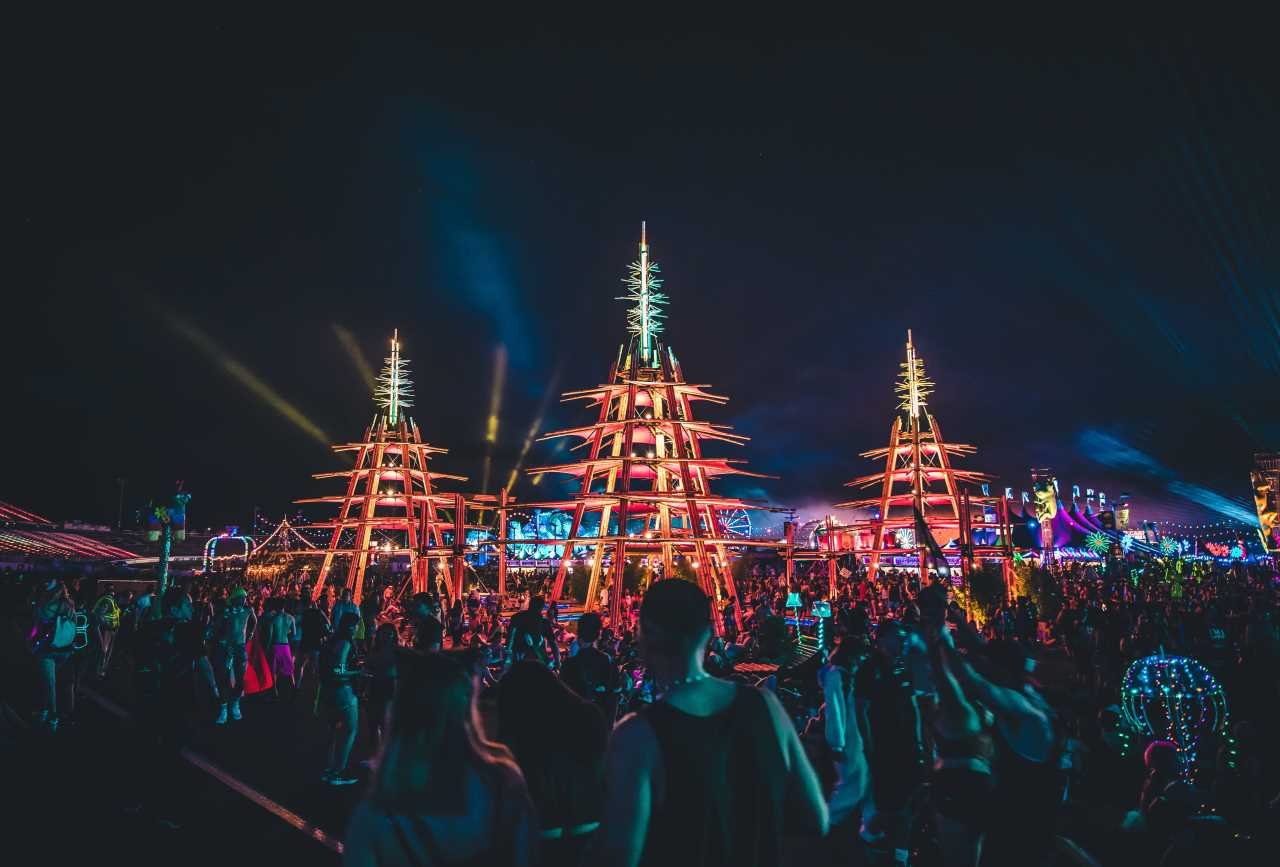 Artists fees and travel expenses
The legendary artist's fees are always a hot topic. When you hear that David Guetta receives up to 175,000 € per performance, you might wonder how such events can cover their costs. With ticket prices starting from 60 €, this is of course possible. No matter if Guetta or the "guy from next door", artist fees and travel expenses can prove to be a big cost!
GEMA fees
The eternal nemesis of German event organisers: The GEMA fees. They are often forgotten or not calculated. But what is the GEMA? What do you pay GEMA fees for?

These fees are collected by the GEMA (Society for musical performing and mechanical reproduction rights) and serve to pay musicians when their songs are played publicly somewhere in Germany. This also applies to your festival!

GEMA fees must be paid in time before the events. You can find more information on this in the GEMA Website.
Security staff & entry situation
Depending on the size of your event, you may need to work with professional security and stewards. Here you can expect costs from 15 € / hour.
Catering for your guests and employees
A festival without food is no festival. No matter if you dance, work, participate in workshops or build things: The guests will expect food. In the best case a variation of healthy, vegetarian, meaty and above all delicious food that is easy to eat.

Depending on the food concept you choose when organizing a festival, this point can be either a huge cost or an additional income. Popular festivals rent out parking spaces for street food trucks. This eliminates the possibility of creating an extra source of income through particularly good sales, but this option is very risk-free for you as event organiser.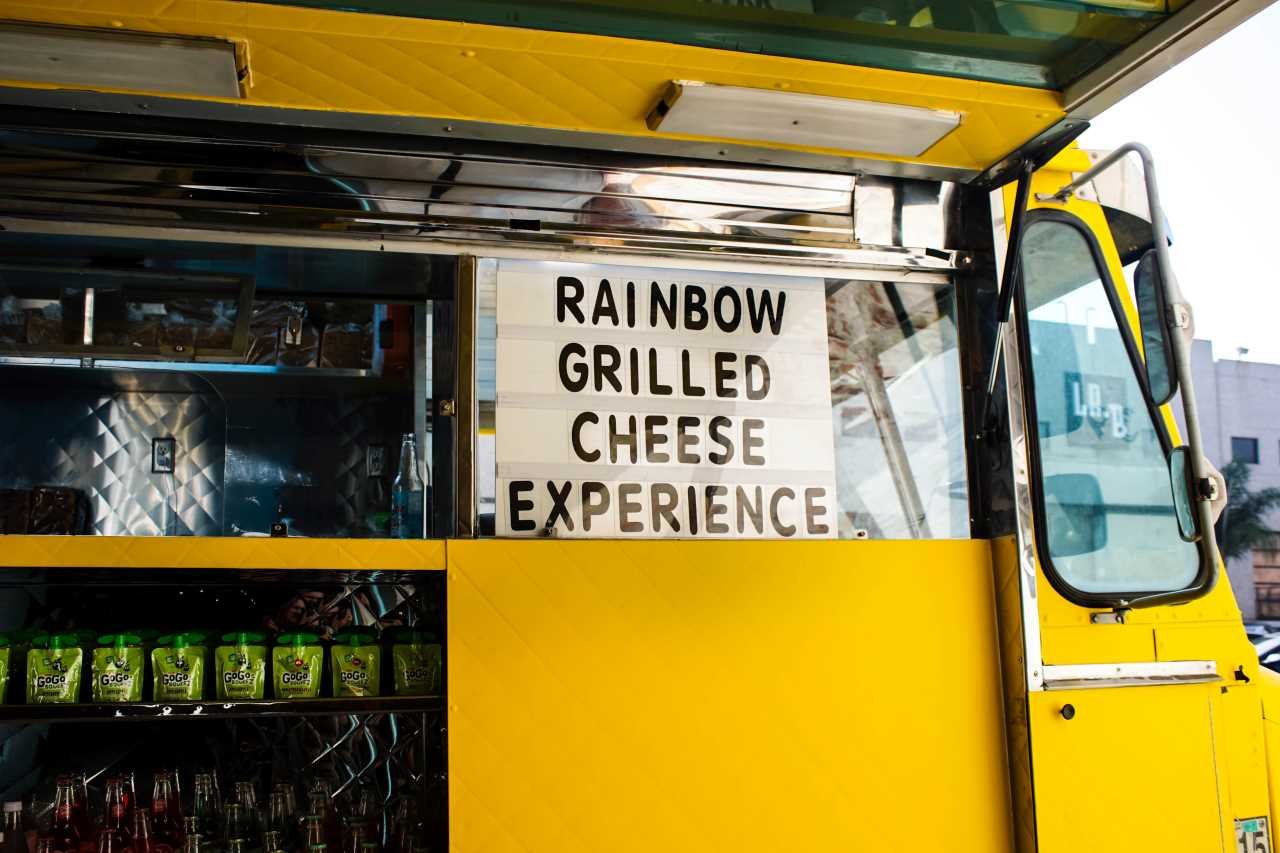 Marketing and Event Communication
Many festival organisers put a lot of love and detail into decoration, artists, food concept and programme. But if nobody knows about the event, it will be very difficult to calculate a realistic number of visitors. Therefore, your Event Marketing must be planned especially well.
Tip 2: Niche instead of mass: Event concept and the target group
We now know: There are countless festivals out there. To stand out from the crowd, it therefore makes sense to organise a niche festival. Avoid creating a second "Festival XYZ" and look for something that may not yet exist - at least in your region. This will reduce the potential number of visitors, but on the other hand you can be sure that each visitor will be involved as much as possible and people will be prepared to travel further for you festival.
Tip 3: Plan your event marketing in advance
Your marketing concept is immensely important for the success of your event. If you are organising your own festival, make sure you have a well thought-out concept before the first publication.
There are numerous ways to successfully market your festival. Especially if you serve a niche, you can find groups of like-minded people on social media and share your event there. It is also a good idea to collaborate directly with blogs on this topic.
Tip 4: Do you have a strategy for ticket sales
Of course, ticket sales are one of the most important revenues at your own festival. Therefore, it has to happen smoothly and without any mistakes. In the interest of sustainability, the entire process should be completely digital if possible, although digital support is now also available for invitations by post.
Many competitors who organise their own festival now rely on digital participant management, as the entire communication process from invitation and registration to on-site support and ticket creation/sending can be handled in one tool. This minimises potential mistakes and saves a lot of time - time you need when organising your own festival.
Tips for your perfect event invitation can be found here.
Tip 5: It must be easy to register
Given the size of the competition, it is particularly important that the registration process is quick and easy, because nobody wants loose time while signing-up for your event. Sending your potential guests through a digital labyrinth of Facebook groups, event website and email confirmations can lead to a high drop-out rate in the buying process and annoy people in the long run.
Therefore, it makes sense to create a logically designed event website with a detailed registration form.How to do this best is explained in our Guide to the perfect registration form. Sweap offers you a user-friendly editor for this purpose, with which you can request all the necessary information in just a few clicks.
Each visitor should appear in a digital guest list immediately after registration. Why this is the case, we will explain in our tip 6...
Tip 6: Work with digital guest lists
The essential command center when you organise a festival: Your digital guest list! This is where everything comes together: Contact details of participants, their preferences and wishes, specific details and agreements to local or legal measures.
What may seem simple and logical at first glance can prove to be complex and very time-consuming. However, as an organiser of your own festival, you should never underestimate the importance of digital participant management. This is particularly important to prevent long queues and waiting times at your entrance. Modern check-in systems (e.g. by Sweap) help you to minimise waiting times and to professionally control the flow of guests.
Tip 7: Right on trend: Make the festival sustainable
The future is green and the importance of green events is increasing. For your own festival this means: ingredients from regional production, no plastic, clever toilet systems, sustainable decoration. There are many ways to make your festival sustainable.
The most important point is to communicate sustainability openly and honestly to your guests and give them the opportunity to participate in a sustainable way. Draw attention to different (uncomplicated) ways to get to the festival and offer a shuttle service to avoid having to travel by car. If bad weather is on the way, please make sure you bring a rain jacket to avoid disposable ponchos. Offer drinking water points at your festival instead of disposable bottles. This way your participants will also benefit from your sustainable approach.
Tip 8: Check the local regulations for festivals #Corona
Especially in times of pandemic and contact restrictions, organising a festival can be particularly risky. There are many worst-case scenarios, such as a cancellation at short notice or the illness of your participants. As regulations are constantly changing, it is especially important to be creative when implementing local or legal measures. Always keep these in mind when planning and organising the festival.
Tip 9: Communicate safely with guests
"Communication is key!" What sounds like a classic marketing slogan is more important than ever, especially due to the global digitalisation. This also applies when you organise a festival. Only if you can be sure that your emails will arrive, you will know that your participants have received all information.
For sending your e-mails, make sure to choose a reliable provider, who guarantees that your messages will not end up in the participants' spam folder. A professional email log also gives you a full overview of which participant has already received which email. How to do this and further information on this topic can be found in the basics for successful delivery of emails.
Tip 10: Use data from the previous year
After the show is before the show! Once you have successfully organised a festival, you won't be able to wait to start organising for the following year. Here it is important to learn the lessons from previous editions. What went well, what didn't? `
Data collected to measure the success of your event is particularly useful for this purpose. This data can be collected in various ways. The easiest is to use tools that already automatically collect the KPI's (Key Performance Indicators) and evaluate them for you.
Conclusion
Organising a festival is not easy and costs a lot of time and nerves. But with our 10 tips you can already take a big step forward!
The reward for your effort is your happy visitors and in the best case the financial success for you and your team. If both are given, then nothing stands in the way of the success story of your festival!